Engineering Innovation
Cuddon Freeze Dry are at the forefront of innovation across multiple industries and six continents, enabling our own clients, in turn, to be at the forefront of their industry.
We have been designing and building turn-key freeze dry solutions for clients world-wide since 1963. We are recognised as the global experts in this field, with a rich history of engineering innovation.
Freeze Drying Applications
Freeze drying is the ultimate preservation technique that maximises the retention of a product's flavour, colour, appearance, aroma, and/or bioactive components. This gives industry leaders a clear competitive advantage.
This innovative method eliminates moisture content from products without physically heating the product, thereby safeguarding their integrity and substantially extending their shelf life. The result is a collection of high-quality premium consumer products that consistently meet customers' expectations.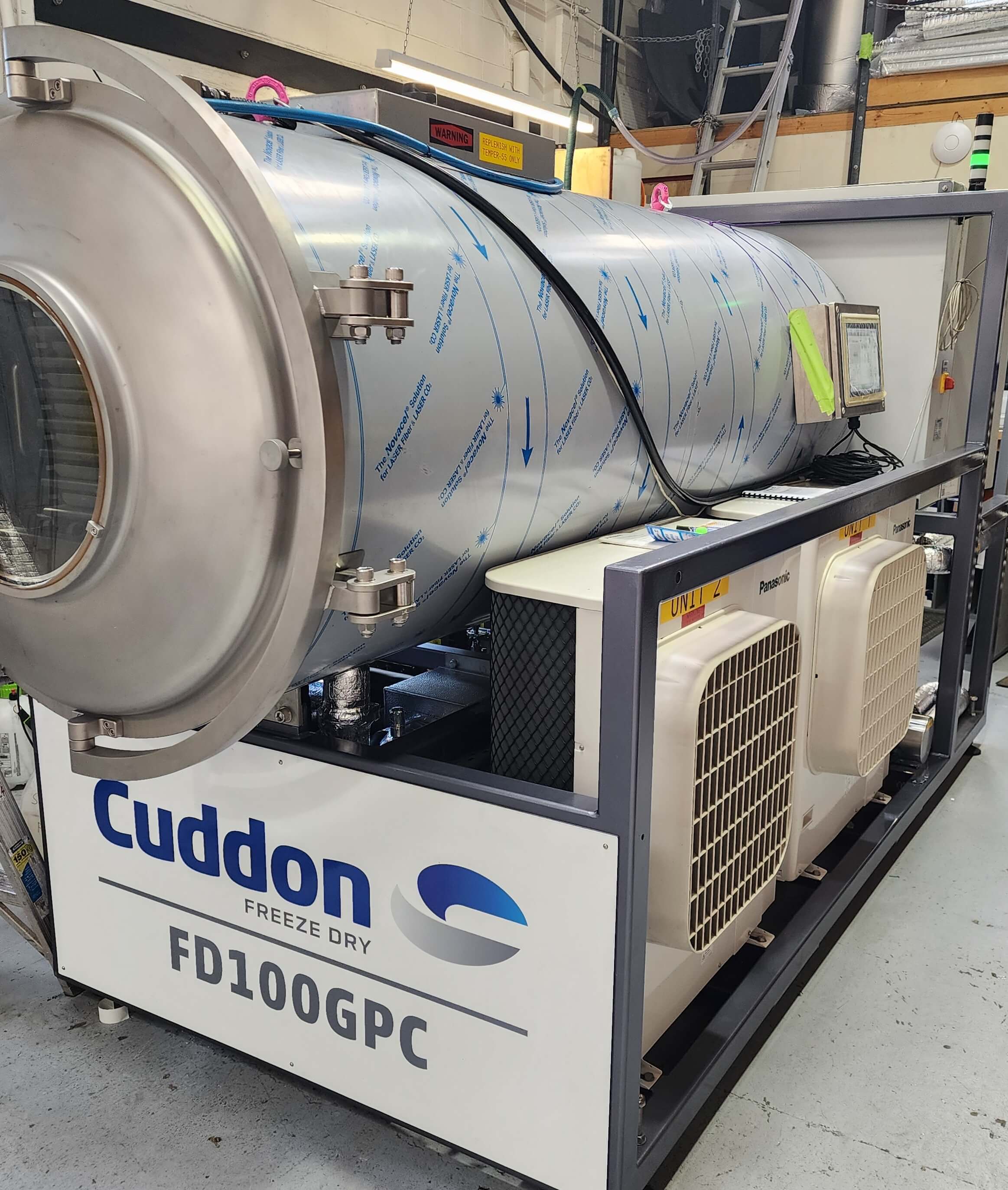 Why Freeze Dry?
Freeze drying removes moisture content without heating or damaging a product, unlike other drying processes: during spray drying products are exposed to higher temperatures which could degrade a products bioactivity, while dehydrators shrink products (and can make them rock hard), and baking or grilling products changes their chemical composition.
Just add water! - Or another fluid or flavour. Freeze drying creates a honeycomb texture and retains a product's size and shape. Due to holes left by ice crystals during the freeze dry process, rehydration is quick and easy.
Cuddon freeze dryers can freeze dry anything with a moisture content. Using fresh, frozen, fermented or cooked products as a starter, clients use our machines for multiple products which can be freeze dried whole, sliced, minced, slurried or in liquid form.
A product without moisture content can be preserved for longer. With quality packaging to block light/UV, heat and oxidization, the ability of a product to downgrade is significantly reduced, increasing shelf life.